The majority of AirPod users are iPhone users. However, this is not always the case. So how do AirPod owners update their AirPods to the latest firmware version without an iPhone? Unfortunately, an iPhone is required to update the AirPods. You can, however, connect your AirPods to a friend's iPhone just to update.
To update, first connect your AirPods to a friend's iPhone (must be on iOS version 10 or later), then put the AirPods back into the charging case, connect the charging case to a power source, and make sure the iPhone is nearby. Your AirPods should then automatically update to the latest firmware if one is available. You will not see any notifications that it is updating but you can check the AirPods settings to see if it has been updated.
To check your AirPods firmware version, connect to an iPhone and go to Settings > General > About > AirPods (your AirPods must be connected)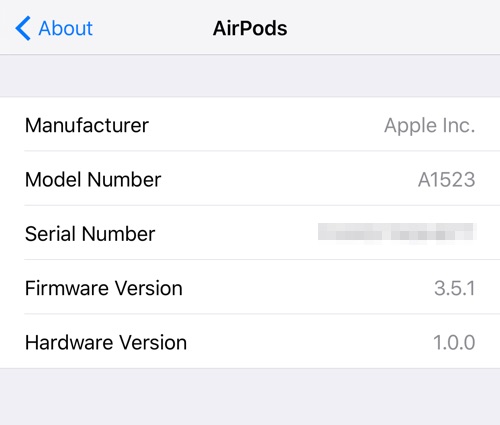 To see the latest AirPods firmware version, go here.