The Automatic Ear Detection option for your AirPods detects if you're wearing your AirPods and will automatically pause your music if you remove one or both of your AirPods from your ears and resume when you place them back to your ears. This setting is turned on by default. If you want audio to play on your AirPods whether you're wearing them or not, then you should turn this option off.
Disable Automatic Ear Detection on AirPods
1. Go to Settings > Bluetooth and hit the info icon next to your AirPods.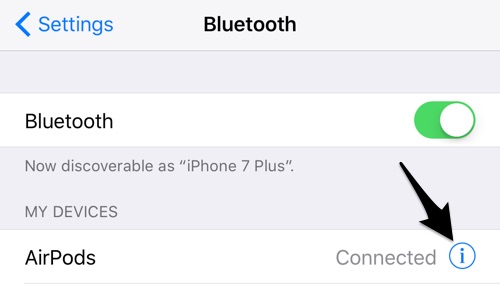 2. Turn off Automatic Ear Detection