Are you having problems connecting your AirPods to another Bluetooth device (like an Android phone or Windows computer)? Are your AirPods not showing up under the Bluetooth menu? Follow our tutorial to disconnect your AirPods and connect it to another device.
Connect AirPods to Another Device
1. Open the lid of the AirPods case and press and hold the setup button on the back of the case until the light flashes white (make sure your AirPods are in the case).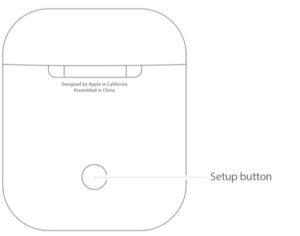 2. On your new device, go to the Bluetooth menu and connect your AirPods.