Find out how to check your Apple AirPods' firmware version and serial number through your iOS device.
Check AirPods Firmware Version and Serial Number
1. Go to Settings > General > About > AirPods (your AirPods must be connected)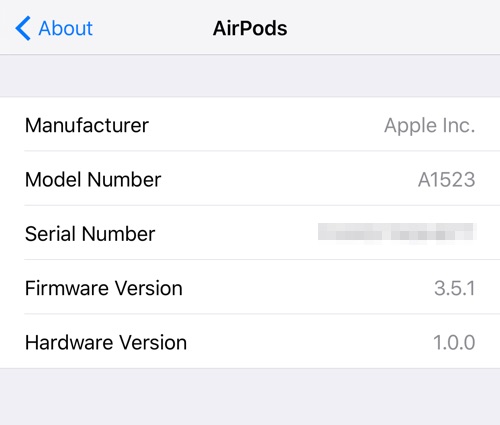 The serial number can also be found on the underside of the lid of the AirPods charging case.