Apple AirPods, AirPods Pro, and AirPods Max comes with one year of Apple Limited Warranty starting from the date of purchase. The warranty is included whether you purchased your AirPods from the Apple Store or through a third party. The AirPods are warranted against defects in materials or workmanship and it will repaired, replaced, or cost refunded if eligible. The Apple Limited Warranty does not cover damages caused by accidents or unauthorized modifications. Basically, Apple's warranty only covers AirPods that are faulty or defective.
How-to Check if AirPods are Still Under Warranty?
To check if your AirPods are still covered, you can go to Apple's Check Coverage site to see if it is still under warranty. You will need to enter your AirPods serial number (located on the underside of AirPods Case lid).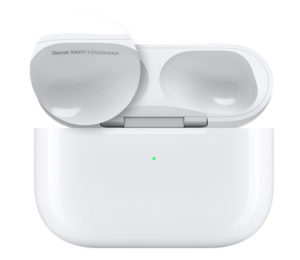 How-to Repair/Replace AirPods That Are Under Warranty
You will need to contact Apple to repair or replace your AirPods under warranty. You can schedule an appointment with your local Apple Store or you can setup repairs online through Apple support.
How-To Repair/Replace AirPods That Are Out of Warranty
If you need to repair or replace your AirPods and you are not covered out of warranty, you can purchase single AirPods or charging case through Apple.
How-to Purchase Additional Warranty for AirPods
You can purchase additional warranty for your AirPods through AppleCare+ (more details here). AppleCare+ does not cover lost or stolen AirPods.