Learn how to change the functionality of double-tapping on your AirPods. Currently, you can double tap your AirPod to activate Siri or play/pause.
Update: In iOS 11, you can also double-tap to play next track or previous track. You can also customize the settings for each the left and right AirPod. For more information, check out our updated tutorial.
Change Double-Tap Settings on AirPods
1. Go to Settings > Bluetooth and hit the info icon next to your AirPods.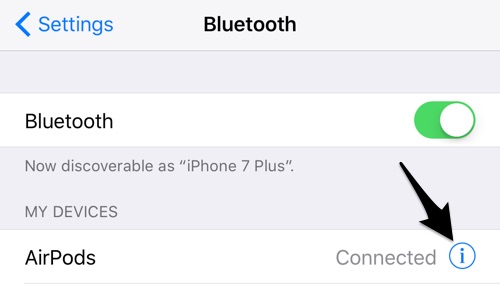 2. Change the double-tap settings.